---
Produced the new flower clock "HANADOKEI" at Marronnier Gate2 Ginza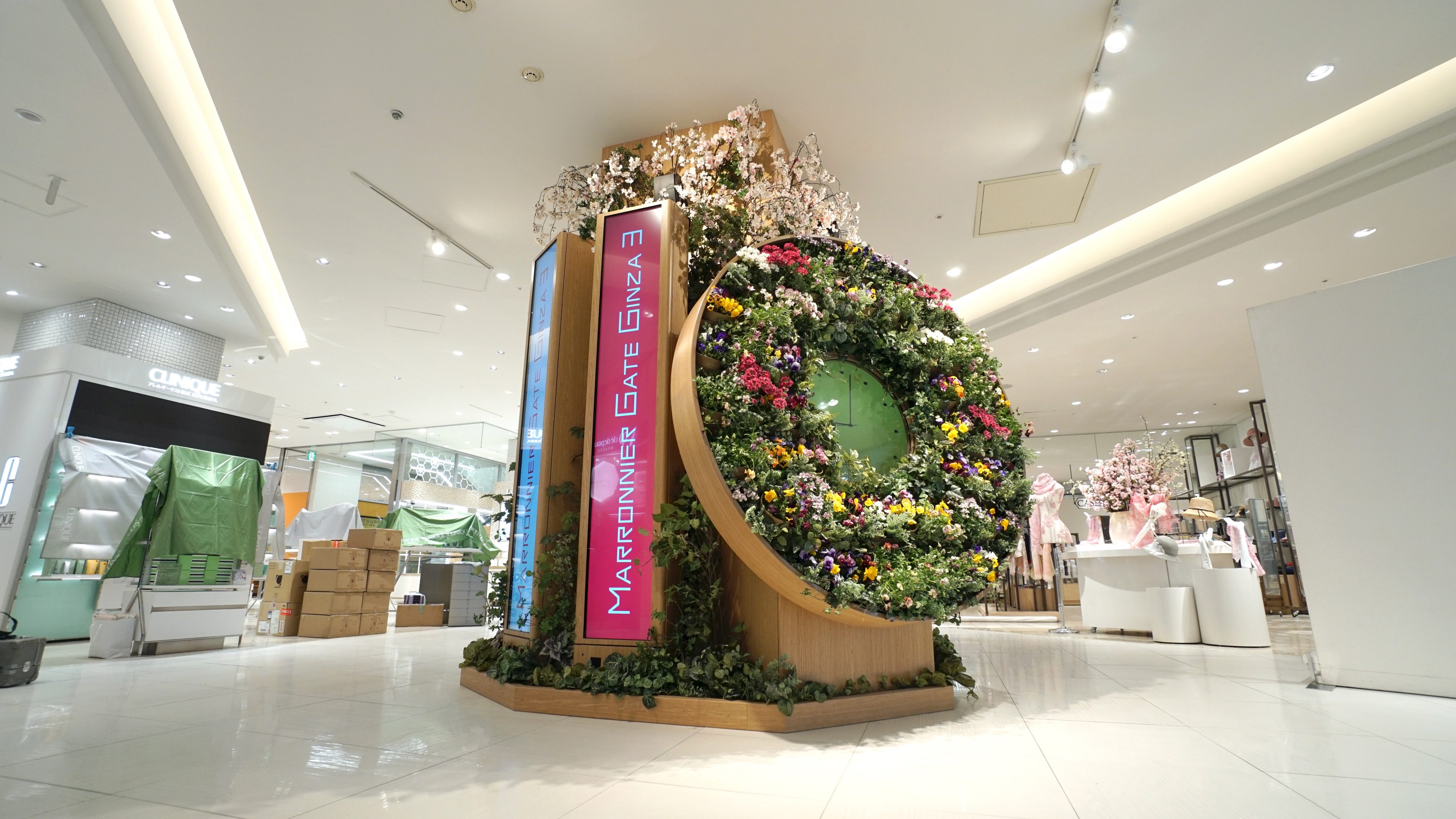 読了時間: 約 4 分
Neoma Design Co., Ltd. has jointly produced the entrance planning, space design, decoration and digital signage of Marronnier Gate 2  which has opened in this spring at Ginza in Japan with Bizright Technology.
Please have a look at HANADOKEI located at the entrance.
About HANADOKEI
Marronnier Gate2 has renovated in this spring and it has HANADOKEI welcomes customers at its entrance for the first time. This HANADOKEI is a very unusual vertically placed flower clock in the world. Neoma Design made this HANADOKEI production.
Seasonal fresh flowers are planted in a circular garden with a diameter of about 2m. There is a CG clock at the center of HANADOKEI. Digital signage system with 9 slim multi display is installed around the HANADOKEI. You can enjoy the mixed experiences of nature and digital.
A big flower, "HANADOKEI", has bloomed in Ginza with less nature and makes you forget that you are in the city center. HANADOKEI will surely be a pleasant waiting place.
Neoma Design was in charge of all planning, production and space design.
In the case of coming to Ginza or Yurakucho area in Japan, please visit HANADOKEI to experience the fusion of analog and digital comfortably.
March 21, 2017
Michinari KOHNO
CEO, Neoma Design Co., Ltd.